PRODUCTION
DENIM

Nissen Factory Co., Ltd
Established in Okayama, an area renowned for denim
Nissen Factory was founded in Kurashiki, Okayama, an area known for its dyeing industry from old times.
It specialises in the dyeing and washing process of denim production. Known as the "Nissen factory of dyeing" it receives many orders within Japan and from abroad.
Consideration for the environment and safety
Kurashiki is an area with strict guidelines for the protection of the natural environment due to the presence of Seto Inner Sea National Park. We make great efforts to protect the natural environment by completely purifying our dyeing process water before discharge.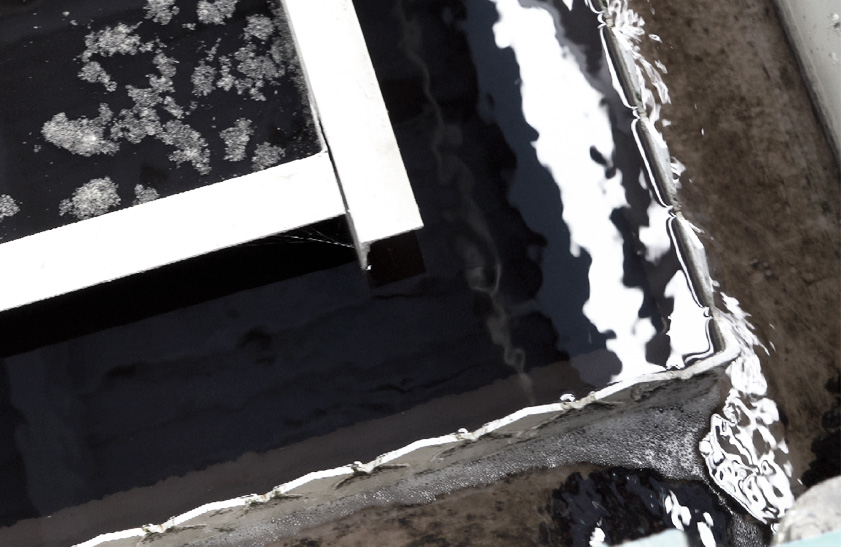 Product dyeing
Making use of our rich experience in fabric dyeing as well as our accumulated data, we have advanced our know-how in dyeing already sewn products such as jeans, shirts and pants, to dyeing bags, hats, scarves and more.
Established unique techniquesbased on research and improvement
We have established our own techniques such as our selection of dyes and chemicals for specific fibres or adjusting dyeing conditions such as temperature and time, through continued research and improvement.
We also conduct joint tests with parts makers of fasteners and buttons.